Almighty God: How to Walk In Hope, Faith, and Victory Everyday Through the Power of the Holy Ghost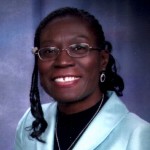 I was inspired by the Holy Ghost to write this book Almighty God after a fire disaster was averted in my home by the grace and power of Almighty God. This book is a personal testimony of the great things that God has done for me and the manifestation of His love and power in my life, the purpose is to honor God and to encourage people going through tough times to trust God and move on for better days lie ahead.
Are you going through challenges or do life stresses seem more than you can bear? The good news is that you can weather life's storms, "ride the waves" and "walk on the water" of the storms in your life by the special grace and power of Almighty God. This message of hope, faith and victory will inspire, lift you up and bless your life. You can experience great joy and peace in spite of your challenges for, hallelujah, Almighty God reigns supreme! This book has given me the privilege to honor my exceptional son, Johnny O. Dogun who graduated from the University of Pittsburgh on April 29, 2012 and my parents and older brother who passed away. I am a Medical Doctor and I specialized in Pediatrics. I live in Erie, Penn. I am actively involved in the community and various church ministries. I helped plant a church in Erie which started as a home fellowship in my house on November 14, 2009, the church is growing and the Lord is doing great and marvelous things in our midst.